Mediterranean diet foods - Zesty Lemon Cookies !!
A mouthwatering lemon cookie recipe.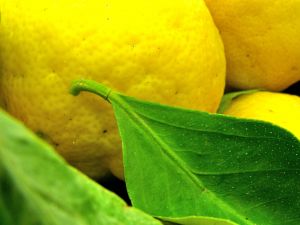 Anayennisi Aromatics Mediterranean Diet Foods - A zesty favorite homemade cookie recipe. Simple, quick and delicious - easy cookie recipes from Anayennisi Aromatics cookbook.


The Ultimate Lemon Cookie Recipe.
The Ubiquitous Lemon !
Lemons are everywhere in Greece ......... and there is no greater simple pleasure than being able to step out of your door in the morning and pick a lemon from the tree, fresh and wonderful, here on the Greek island where I live it is an absolute joy to be able to do this all year round, as the lemon trees here fruit abundantly every month of the year.
The bright yellow color of the fruit and aromatic scent of the young flowers perfuming the garden never ceases to uplift your spirits - here in Greece you are never far from a lemon, they are used for everything, cooking, cleaning, as a first aid staple, for beauty treatments, hair and hands and of course daily in cooking - a meal is never complete without a lemon and olive oil !
This lemon cookie recipe is one of our favorite homemade cookie recipes, as its zesty, tangy flavors combined with the sweetness of the biscuit are irresistibly more-ish :)
Choose between pistachios, almonds or hazlenuts, for its nutty crunch or omit them if preferred and substitute with sultanas - all of the variations are delicious !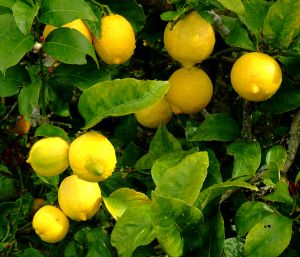 Another delicious recipe from our Mediterranean Diet foods cookbook.
Ingredients for Anayennisi Aromatics Lemon Cookie Recipe
225g softened butter
280g plain flour
2 tbs honey
75g caster sugar
2 tbs finely grated lemon zest
1 large lightly beaten egg yolk
2 tbs lemon juice
A pinch of salt
85g of choose one - of the following or a mix !
chopped pistachios
chopped hazelnuts
chopped almonds
chopped walnuts
chopped sultanas
1 tspb Nutmeg
Icing sugar for dusting.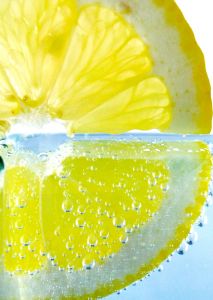 Method for making Lemon Cookies
1. Mix together the butter, honey, caster sugar and lemon zest until light and fluffy, to this add the egg and lemon juice and beat in.
2. Sift in the flour, add the pinch of salt and nutmeg, mix in well.
3. Add the nuts or sultanas and stir until thoroughly combined.
4. Roll the mixture into a log shape and then wrap in cling film, pop this into the refrigerator,to chill for an hour.
5. Preheat the oven to 190C/350F/Gas Mark 5.
6. Place ungreased baking parchment on baking sheets.
7. Take the chilled log from the refrigerator and slice into 5mm slices, place these on the ungreased baking parchment, spaced well apart.
8. Bake for 10 - 12 minutes until golden brown. Leave to cool on the baking parchment for 10 minutes.
9. Transfer to wire racks, allow to cool completely, dust with icing sugar.
10. Attempt to store in an airtight container........they never make it past the afternoon in our home as they are everyones favorite !
Enjoy your lemon cookies :)
Take a look at Anayennisi Aromatics other easy cookie recipes, just go to Anayennisi Aromatics Mediterranean Diet Food page, click on the link below :)
Makes 30 cookies.


Go to Anayennisi Aromatics Home Page from the Mediterranean diet foods - lemon cookie recipe page.

Go to the Mediterranean Diet Foods Recipe Page

Go to Anayennisi Aromatics Lemon cake recipes page.

Go to The Sitemap - to see the contents of Anayennisi Aromatics.

Go to Share your experience - We would love to hear about your favorite recipes and see your pictures of your lemon cookies - Why not submit your recipe to be published on Anayennisi Aromatics site !!

Subscribe for free to Anayennisi Aromatics Blog and keep updated with every new page and any other new additions to the site - click here to find out more, it really is easy to do !



Happy Baking :)