An Introduction to Anayennisi-Aromatics.com
Anayennisi Aromatics Aromatherapy
Aromatherapy Essential Oils Guide.Recipes for Health and Beauty,Soaps and Candles,Olive Oil and Mediterranean Life.
Anayennisi Aromatics - An Introduction.
---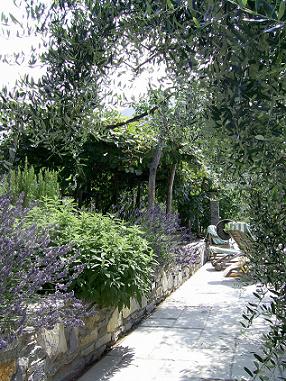 Anayennisi, is a Greek word meaning revival of ideas and regeneration, it embodies my outlook, that is, to be open to whatever each new day brings yet to take what I know works, forward with me.
My childhood was spent outdoors, my family being a mix of horticulturists and foresters, I learnt from an early age - the Latin names and generic species of many plants. I have a huge respect for the beauty that surrounds us and its bounty that it offers us - and how that bounty supports us all.
My father was an avid apiarist - one of my fondest memories from childhood is sitting in the forest, by the hives, in the dappled rays of sunlight as dusk fell, on a balmy Summers evening - munching on fresh honeycomb with absolute, contented pleasure......and so from there it all began !
I have had the great fortune to have travelled and experienced a great many cultures throughout the world, from this I have learnt that uses for essential oils, herbal and natural remedies have earned their place as complementary therapies alongside conventional medicine.
I have spent long periods of time in France, from a young age, where the health benefits of aromatherapy are not only acknowledged but prescribed by the medical profession.
Over 25 years ago I trained and qualified as a Registered General Nurse, I worked in acute settings, in Intensive Care, Surgical, Medical and Orthopaedics, Psychiatry and also some Palliative care, I really enjoyed these times but I really wanted to learn more about complementary therapies.
I studied for my diplomas, qualified and practised as an Aromatherapist, Reflexologist and advanced Massage therapist.
I am a registered member of the Federation of Holistic Therapists.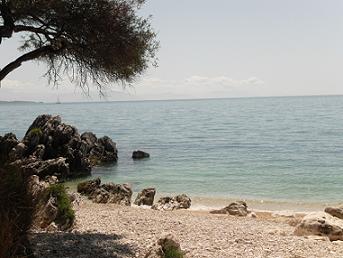 The website has been a natural progression, as I have long wanted to share my knowledge and passion regarding the uses for essential oils and the health benefits of aromatherapy, also my tried and tested homemade soap recipes, Mediterranean food recipes, natural remedies and uses for Olive Oil ....
My time is spent living on a Greek island, it is a little place of paradise in the Ionian Sea and in the UK.
My other passions are my daughters, aromatic plants in my garden, ceramics.......another great therapy, throwing pots is akin to having your hands in warm earth after the rain has fallen, travel, books, the radio, people with a zest for life and a positive attitude and quirky things that make you smile :)
with warmest wishes,
Caroline.
Anayennisi Aromatics...............Enjoy, truly :)
---
Go to Anayennisi Aromatics home page
Go to the Essential Oils Page
Go to the Sitemap Page
Go to the Homemade Soap Recipes and Make Soap
Go to the Uses for Olive Oil Page
Go to the Soy Candle Making Page
Go to the Share an Experience Page
Go to the A A News Page
Go to the Mediterranean Diet Page
Go to the Lemon Juice Diet and Detox Page
If you have enjoyed this page from Anayennisi Aromatics and you think others will too .... please share it by using any of the social media buttons on the page ..... thankyou very much, it is appreciated  :)
---