Anayennisi Aromatics - Aromatherapy Essential oils Guide
---
Greek Lemon Chicken Soup

A creamy textured soup with the zesty flavor of lemons !
Greek lemon chicken soup heralds back over four hundred years ago from Jewish immigrants fleeing persecution, from other parts of the Mediterranean, finding sanctuary in the warmth of Grecian shores.
This creamily textured soup is often eaten on special holidays but is too good not to eat all year round, the lemon juice and eggs are combined to create a sauce which thickens the cooking juices and transforms into a really delicious soup......one that can revive and revitalize and cure all !!.....we are all familiar with hot bowls of comforting chicken soup given with love and soothing words when we are feeling under par :)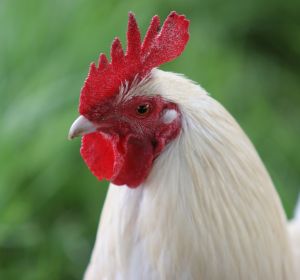 ---
                              Greek lemon chicken soup
---
Ingredients for Greek Lemon Chicken Soup.
1.75 l or 7 cups chicken stock (see note at bottom of ingredients)
100g or 1/2 cup pasta or rice (see note at bottom of ingredients)
3 eggs
Juice of 1 1/2 lemons
A little zest from the lemons
Black pepper
4 tablespoons of fresh, chopped parsley.
Any chicken stock or broth, can be used although a stock prepared earlier by gently simmering a chicken or a chicken carcass, in a pan of water until cooked right through....about 2 hours....with carrots, onions, celery, a pinch of herbs ( oregano, thyme and basil) and a tiny drop of vinegar, which releases calcium from the bones of the chicken is far preferable. Remove the fully cooked chicken and vegetables as only the stock is required........unless of course you would like a really hearty soup !
Orzo or long-grain rice can be used or any small pasta shape, stellette, farfalline, conchigliette or filini, in fact any small shapes, that take your fancy, it is your choice !
Method.
Heat the stock and bring it to the boil. Add the rice or pasta, cook the rice or pasta in the stock until just cooked....al dente. Remove from the heat.
Break the eggs into a bowl. Whisk the eggs until frothy, add the lemon juice and continue beating, slowly, slowly add 2 tablespoons of the stock, do not stop beating the mixture, add another 2 tablespoons of the stock to the lemon juice, keep beating the mixture, the idea is to slowly increase the temperature in the egg mixture thus avoiding curdling and coagulation....that is.... lumpy soup !
Slowly pour the egg mixture into the stock being sure to keep up the stirring to avoid curdling the lemon chicken soup, reheat the soup mixture, gently taking care not to let it boil, continue to heat and stir, add the black pepper and let it stand for 10 minutes, after it has been heated through thoroughly.
Serve with zest of lemon and chopped parsley sprinkled on the top, sea-salt and black pepper and great hunks of fresh crusty bread....a perfect tonic !
---
Go to Anayennisi Aromatics sitemap page
Go to the Mediterranean food recipes page
Go to Olive oil its uses and benefits page
Go to the Lemon Juice diet and Detox page
Go to  Anayennisi Aromatics Home page from the Greek Lemon Chicken Soup page